Skategame
Fall prevention game
The risk of falling is significantly higher for older people. This is unfortunate, because it is precisely for this target group that a fall can quickly have unpleasant consequences. The chance of broken bones increases rapidly when you are older and a fall can also have a considerable mental impact. It can be a real shock, making the world of some elderly people suddenly much smaller.
The strength of the Skategame
Can be used in the home setting
More fun and higher therapy compliance
Practitioner gains insight into points for improvement via data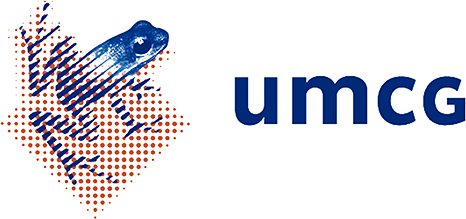 How to keep elderly people interested in doing their exercises with the skategame
It is important that the elderly exercise regularly to reduce the risk of falling as much as possible. The firmer the elderly stand on their legs, the less often they fall. This not only saves a lot of misery for the elderly themselves, but also saves us as a society a lot of health care costs.
Research by the UMCG shows that it has a positive effect on the balance of elderly people when they move their centre of mass to the edges of the base of support during exercises. But how do you ensure that the elderly continue to perform this type of balance exercise regularly? After all, a training course is only really effective if it leads to a lasting change.
This is how we tackled it
In order to make balance training as fun and stimulating as possible, the UMCG has developed a skating game for fall prevention together with 8D Games. By incorporating the balance exercises into a game, the treatment becomes more fun, more challenging and more measurable. As a result, elderly people do their exercises more often and continue to exercise for longer. This is great news, because the more someone exercises, the lower their risk of falling.
"During the study, we noticed that people played the game even more than they were asked to."
Mike van Diest
PhD Candidate Rijksuniversiteit Groningen
This power-up we have realised
The elderly person takes place in front of a Kinect360 (infrared camera) at home and does the fall prevention exercises in his or her familiar surroundings. A piece of natural ice is shown on a screen. The player's movements are converted into realistic skating movements in the game. While skating, the participant has to dodge obstacles and duck for bridges. This kind of game principle (also known as gamification) encourages the older person to persevere longer with the exercises.
An additional advantage for therapists is that all data can be transmitted by the Kinect to the doctor or physiotherapist. He can therefore see whether someone moves more freely on the left than on the right, how good their condition is and so on. As a result, treatments can be tailored more effectively to the client in question.
Questions? Or looking for advice?
Johan is ready to help you!