ACBC
Game against online bullying
Whatsapp, Instagram, Snapchat, TikTok: a large part of young people's social lives takes place online these days. These online forms of communication bring with them many wonderful opportunities, but also new dangers and risks. One of these is online bullying, also known as cyberbullying. Cyberbullying comes in many forms, from sexting to more subtle forms such as exclusion. As a technical partner in the European ACBC project, we are developing a serious game that trains young people to recognise, understand and prevent online bullying in all its manifestations.
The strength of ACBC
Based on international research on soft skills
Safe context to practice different roles
Tested by teenagers all over Europe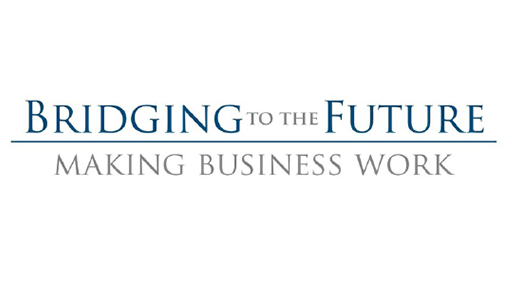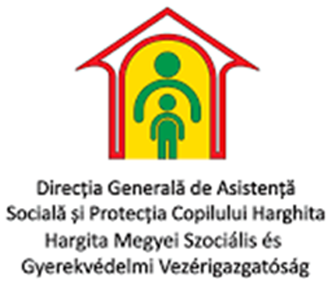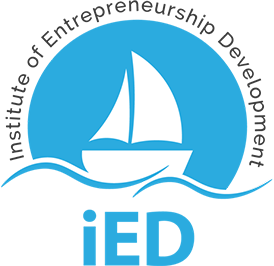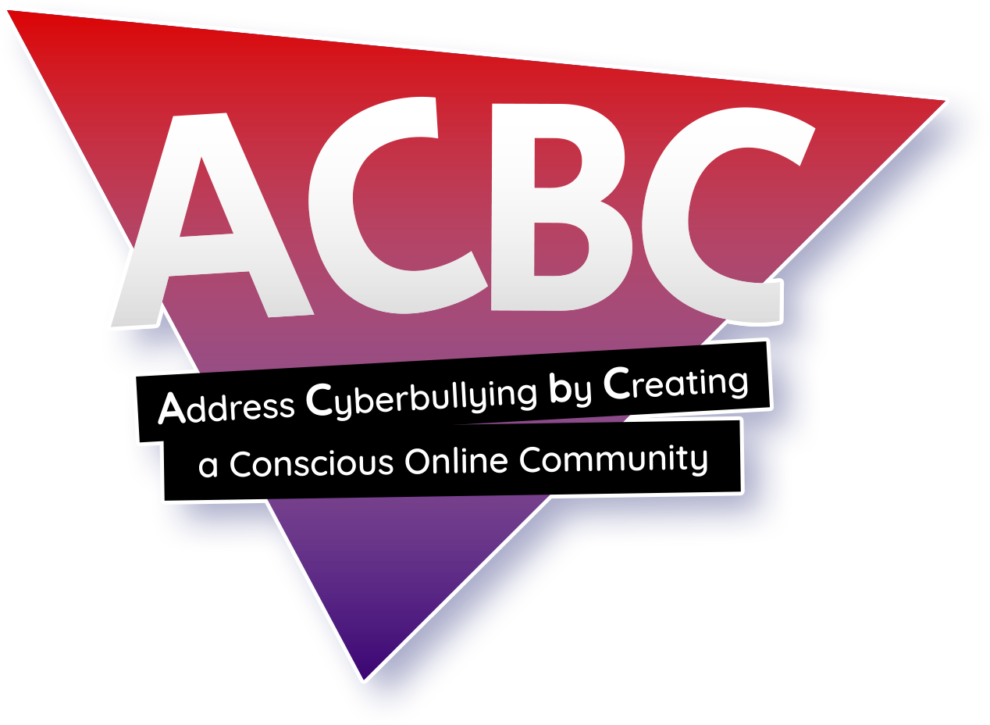 How do you empower young people against online bullying?
The ACBC project (in full: Address Cyberbullying By Creating Consious Online Community) is a collaborative project with partners from Romania, Portugal, Greece, England and Lithuania. Unfortunately, cyberbullying is not limited to national borders and is a significant problem among young people throughout Europe. The big challenge for us was therefore to find a form that is and remains interesting for a young, broad target group.
Young people from 13 to 18 years of age are online a lot and are overwhelmed with possibilities: everywhere are friends, new contacts, games and memes that fight for their attention. Ironically enough, the game's look and feel had to be in keeping with the platforms on which online bullying occurs. It is not without reason that these platforms appeal so much to the target group.
This is how we tackled it
After brainstorming with the European partners, a narrative 2D game concept was chosen. Players are presented with recognisable dilemmas and have to say how they would act in that situation by swiping left or right. The dilemmas are composed by youth care institutions from the various European partner cities and of course based on the experiences of the target group itself. The beta version was tested in the Netherlands by Fier, the national expertise centre in the field of violence in dependency relationships. The serious game against online bullying will be embedded in the current youth assistance structures in various European countries.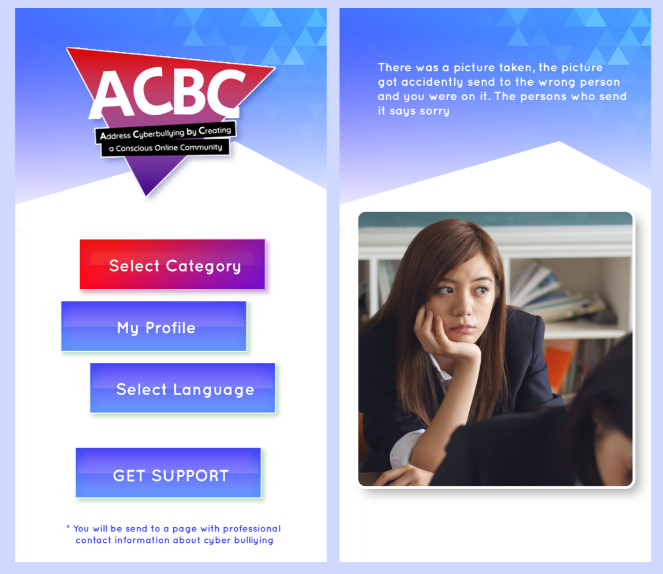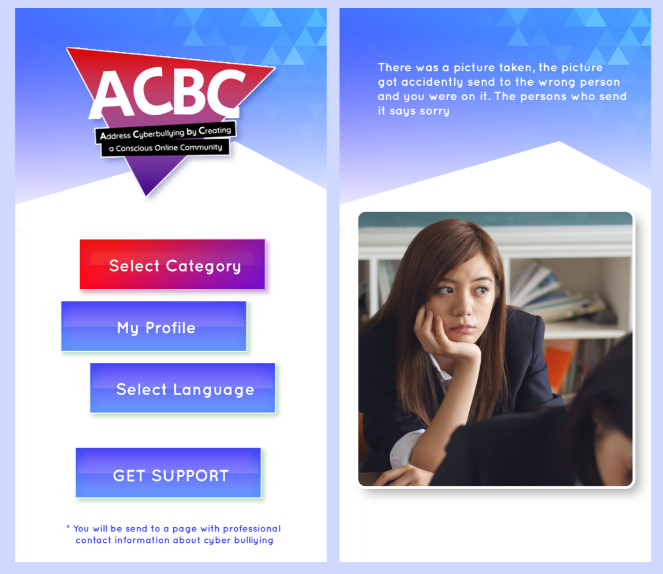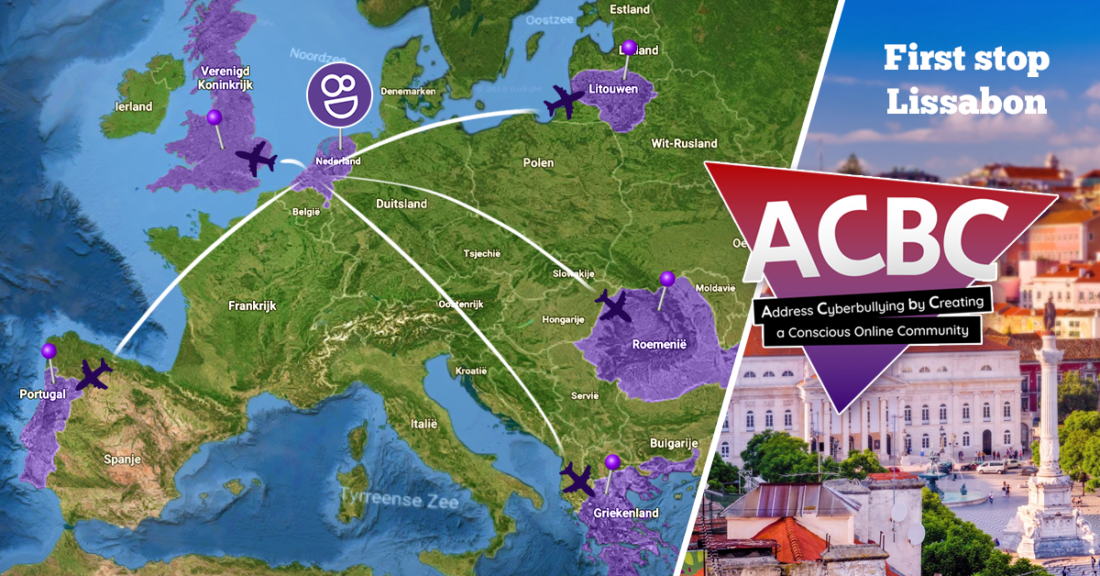 "I have only positive things to say about the collaboration with 8D-Games. They have created games with high level of quality. We are collaborating for the ACBC project and their contribution is very important."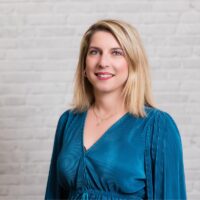 Maria Skoufi
Senior Project Management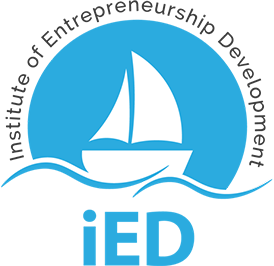 This power-up we have realised
The tests with the target group provided new insights in terms of content, technology and graphics (as befits a good test!). It was decided to use more photos with emotion on the 'playing cards', so that the target group can better identify with the dilemmas. Guidelines for the use of the game have also been created, so that youth workers throughout Europe can adequately supervise the young people while they play.
Getting started with ACBC? All materials are available for free at www.acbc-project.eu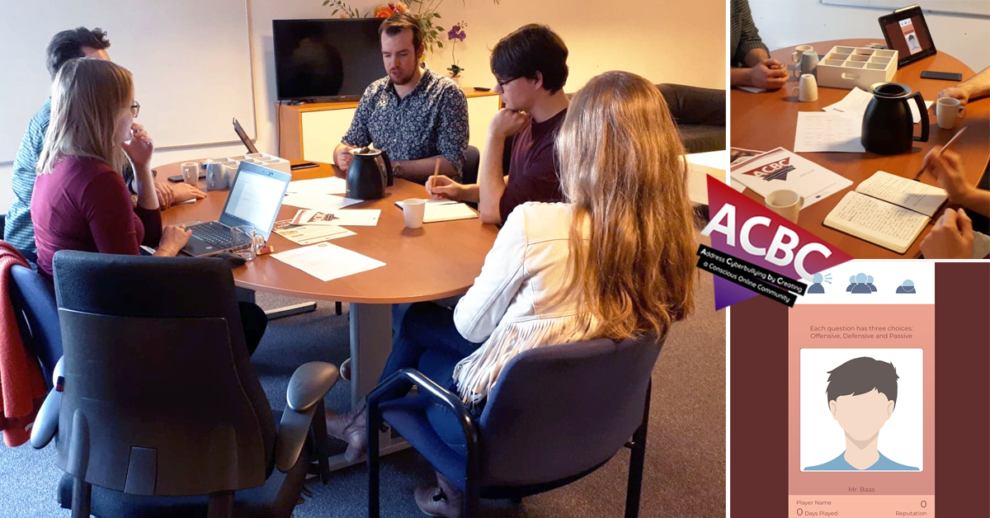 Looking for behavioural change?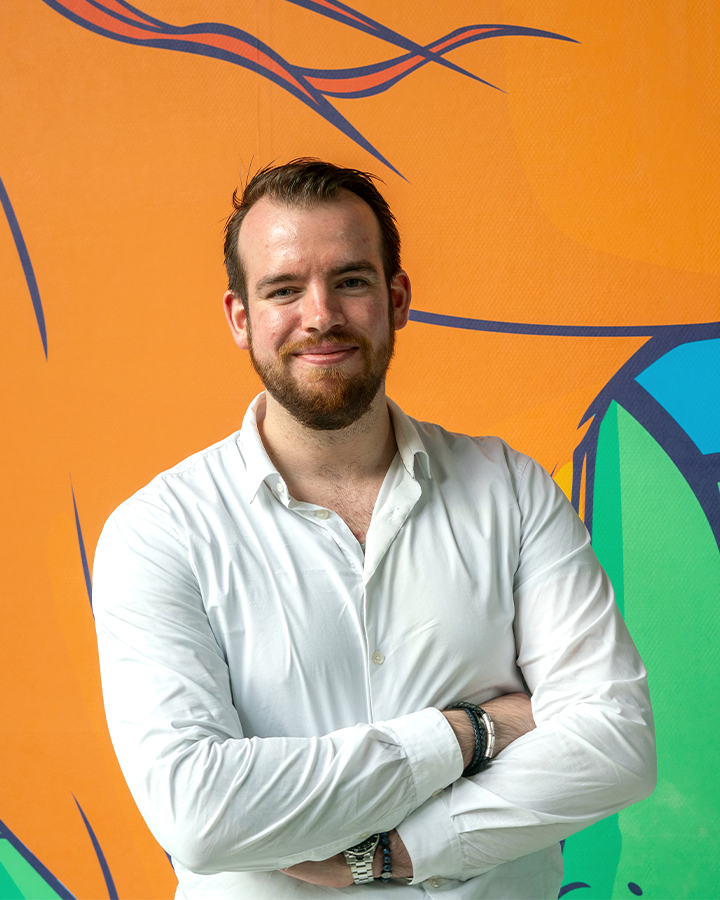 Want to know more?
Contact Giel, project lead for ACBC
Launch your project together with us. We will work together with you, your target audience, and all involved to establish a solid foundation for your game or gamification. More competence, less risk.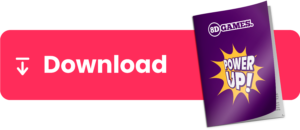 The serious game ACBC contributes significantly to the Sustainable Development Goals #10 Reduced Inequalities and #4 Quality Education. The game helps young people to recognize, understand and prevent online bullying by providing them with a safe and fun environment. It also encourages them to develop a more conscious approach to the online world and to be aware of the consequences of their actions. By empowering young people to be more aware and vigilant online, ACBC helps reduce inequalities and provides a valuable learning experience for quality education.